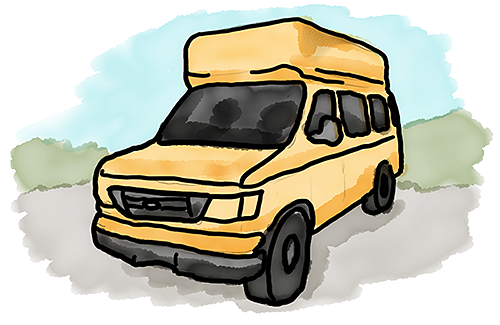 The Vegas Van - Rent by the month and wander the American West. Seats and sleeps 2A+2C. Unlimited miles. Flat monthly price.
Rent a van you can sleep in for less than car rental or motels: $33/day!
Uber-distance from Las Vegas airport; central to the best of California, Utah and more.
Includes portable cooking gear and bedding. Or BYO.
Flat price strictly applies. Same price for 10 days, two weeks or the whole month. Email contact@serio.com.au for bookings or questions.