Working on the road?
Stay productive with Punch, the insightful time tracker that earns you more. Try it now!
40A charge controller, 2000W inverter, 12V fuse panel, and breaker box for incoming solar and battery so if need be we can shut the whole system down.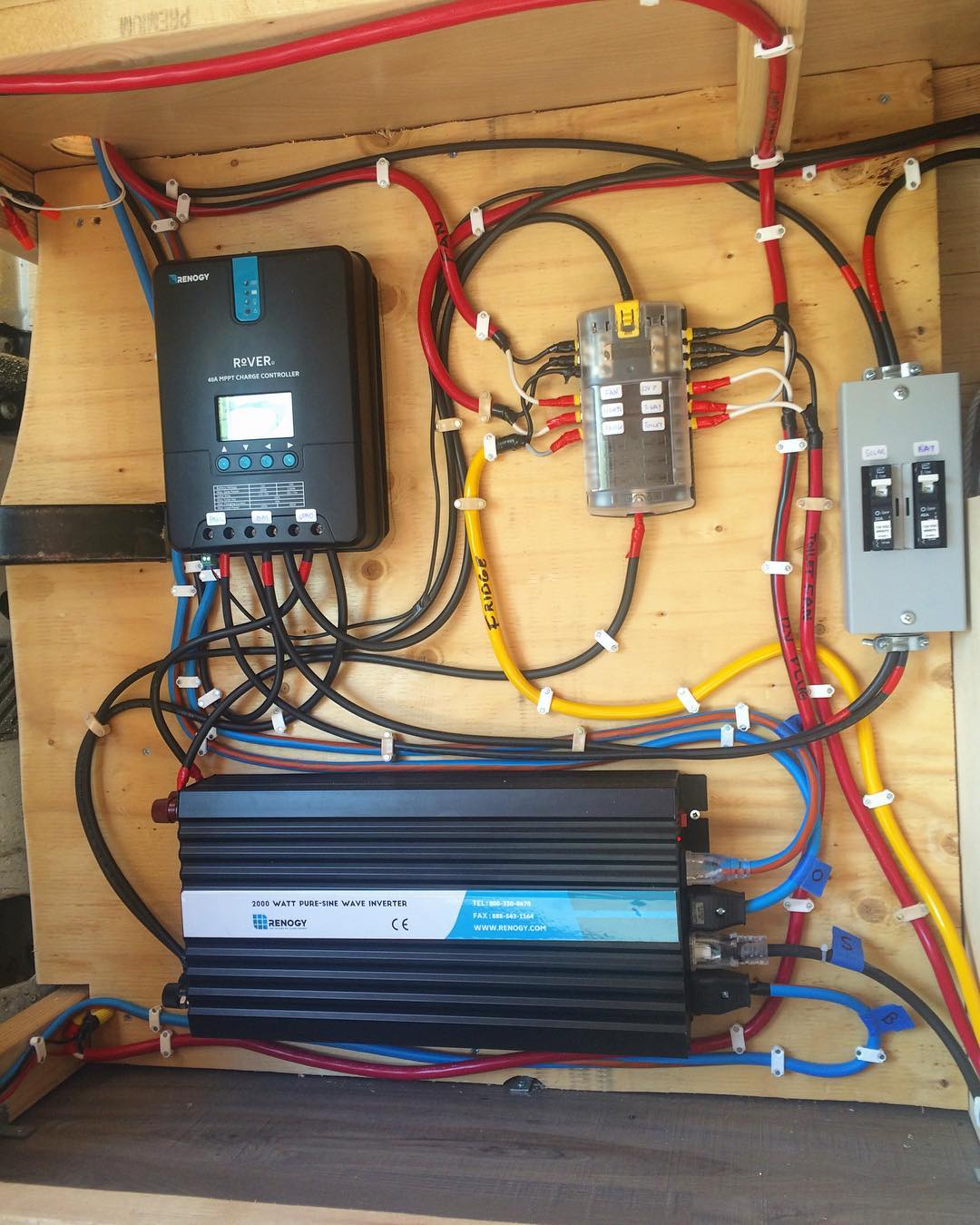 I have 300 watts of Solar panels on the roof, a 3000 watt Pure Sine Wave inverter.