Working on the road?
Stay productive with Punch, the insightful time tracker that earns you more. Try it now!
The couch I chose is from a fancy-pants Alfa See Ya motorhome that I found perusing CraigsList.
Link:
aricbeaver.com/2017/09/toyota-chinook-paris-restor...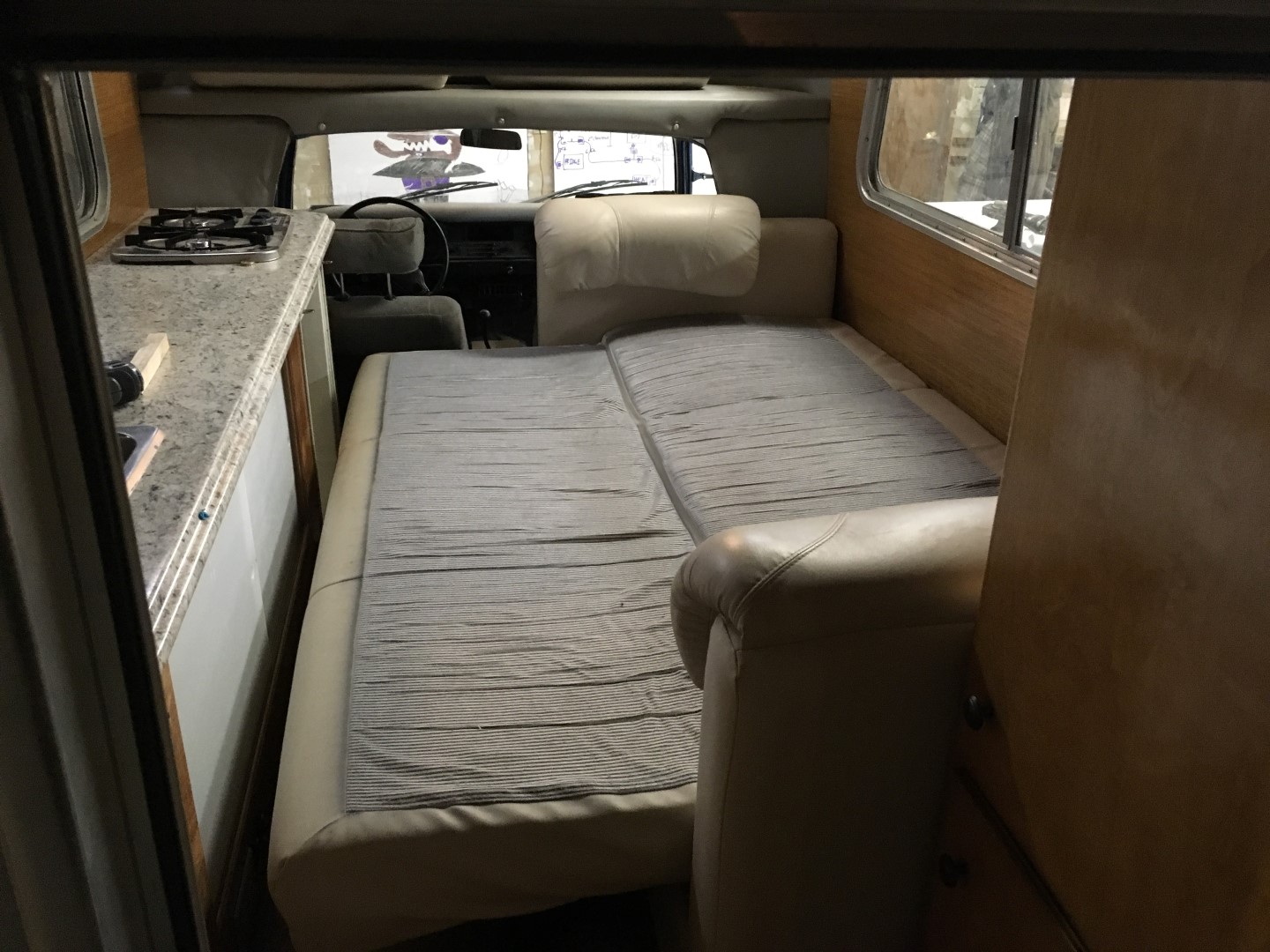 Custom 2-Seater Leather Couch. 2 Seat belts Installed (Lap-belts). Drink Holders Installed On Sides Of Cabinets.