Working on the road?
Stay productive with Punch, the insightful time tracker that earns you more. Try it now!
Drawer slides out from under the bed with a portable Coleman BBQ.
Coleman portable BBQ with grill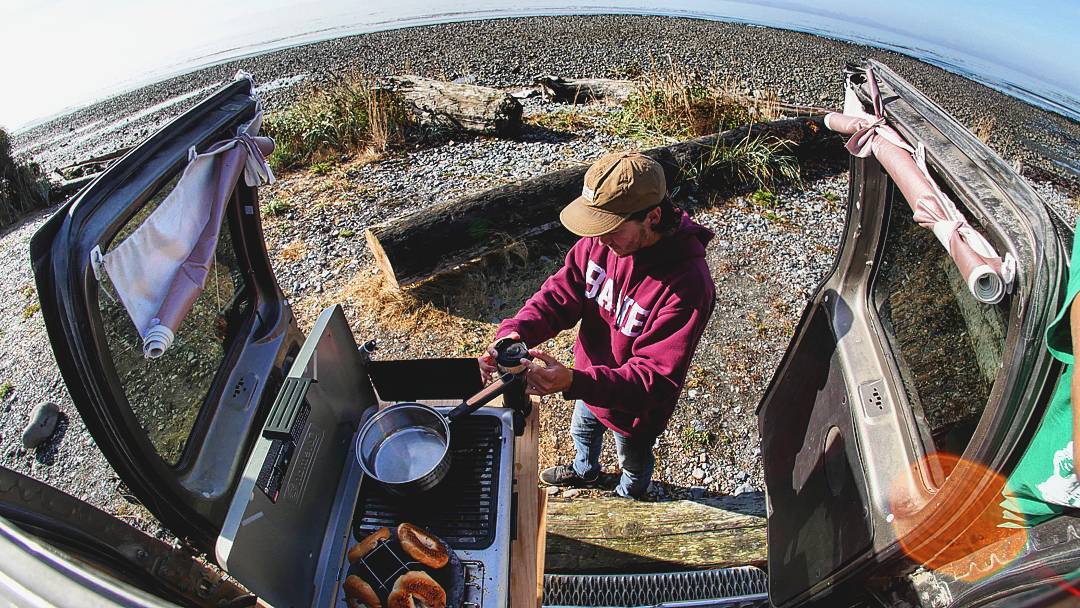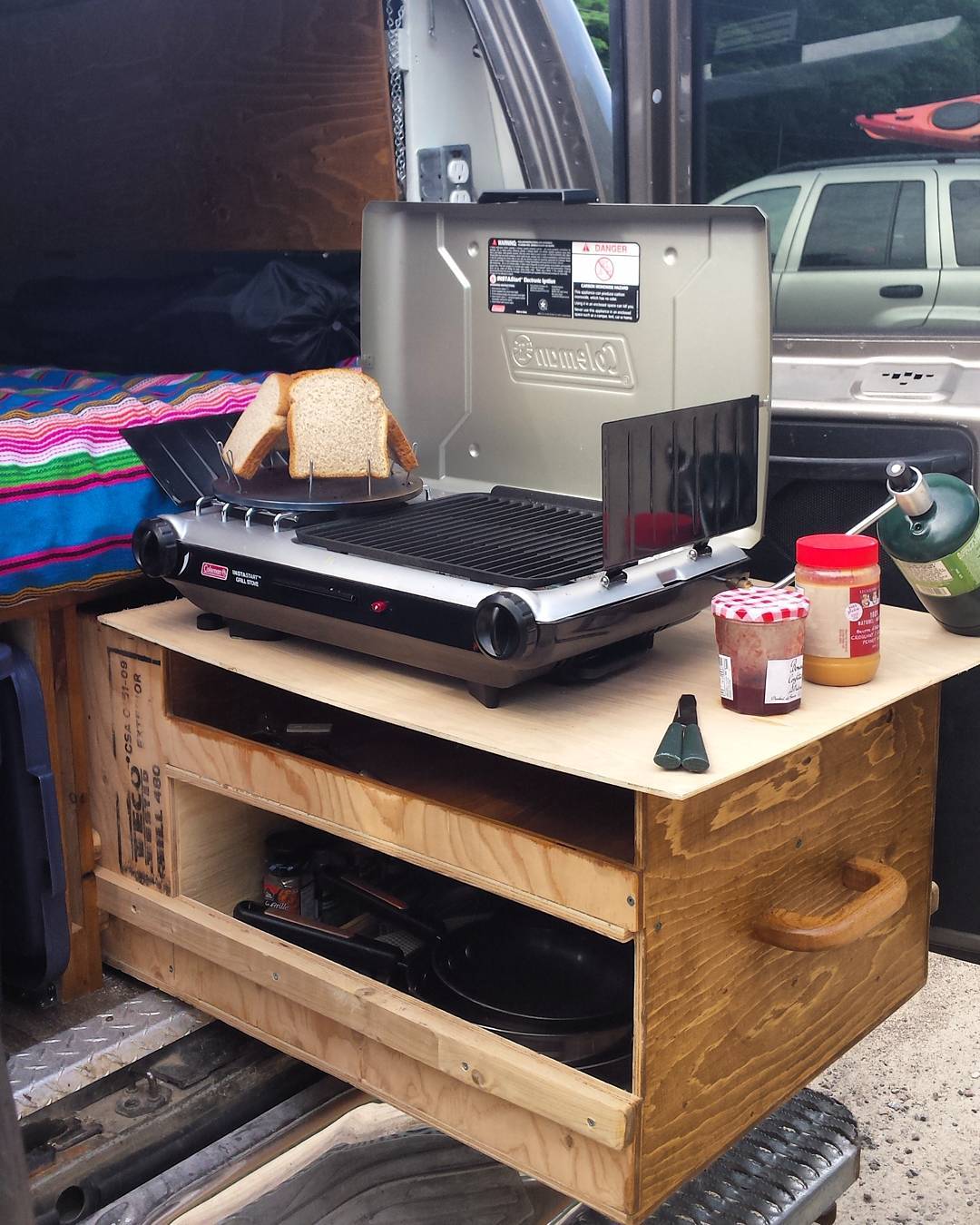 Slide-out Coleman 2-burner
Coleman 2-burner grill on slide-out drawer with storage behind, and utensil drawer underneath.
Coleman Two Burner propane stove