Working on the road?
Stay productive with Punch, the insightful time tracker that earns you more. Try it now!
Our bed is across the van and we have a loft bed for our daughter above it.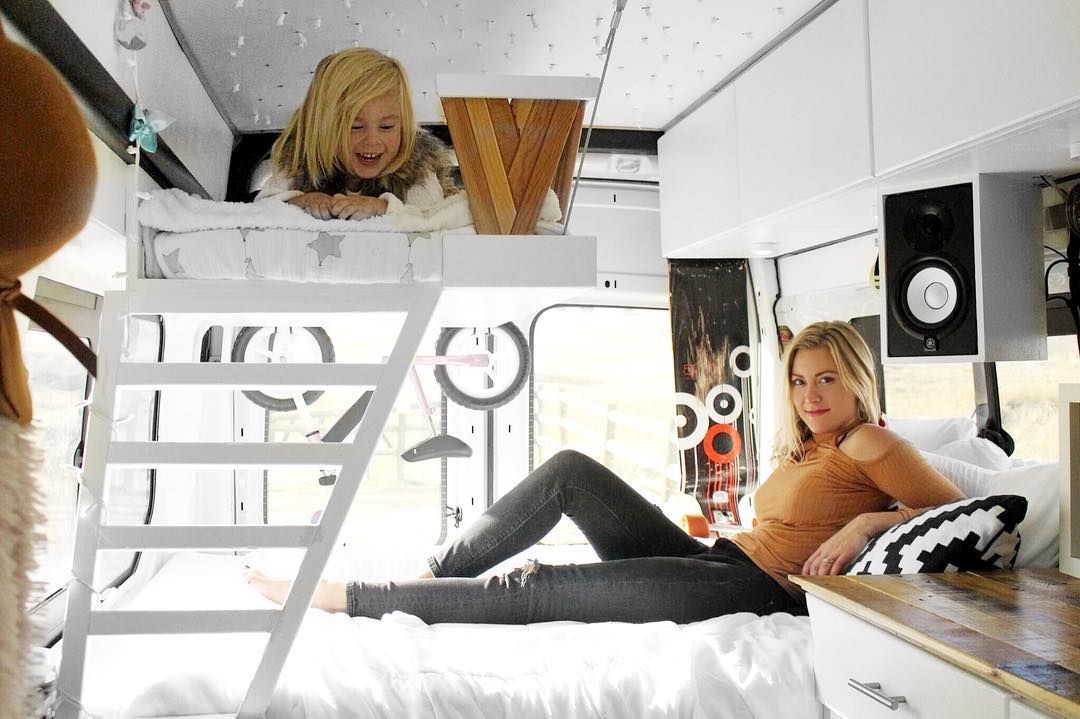 Segmented ply platform above storage. At the rear of the van. Oriented across the van.